Custom Shirts (on Request)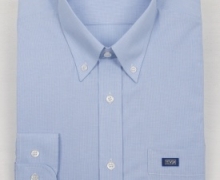 Peter's many years fulfills orders for men's shirts for companies and uniformed services.
We branded men's shirts with embroidered company logo or any other motive, put on any item such as a shirt pocket, collar, front shirt with a logo, etc. we offer a fun way to identify and increase the visibility of your brand.
We offer you the possibility to make shirts business in accordance with approved designs uniformed services.
Our products are delivered for Police, Municipal Police, State Fire Brigade, Polish Television, MPK, Protection Agency and other institutions.